---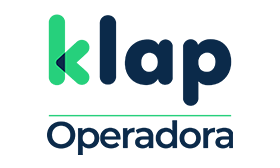 Iswitch (Operadora Klap) is a subsidiary of Klap authorized by the Central Bank of Chile. It is supervised by the CMF to operate credit and debit cards, and holds licenses from MasterCard and Visa to process payments on both types of cards. Additionally, it provides services to healthcare establishments through IMED.
In addition to operating with commercial cards and providing services such as affiliation, acquisition, transaction processing, and payments to commercial establishments, Iswitch also handles other activities related to debit and credit card transactions, such as correspondent banking services.
---

Pincenter is one of the leading companies in Chile dedicated to the sale of electronic top-ups for cellular telephony and digital television. Its clients include pharmacy chains and supermarkets. Currently, Pincenter is connected to more than 18,000 H2H terminals distributed throughout the country, through which it distributes over $3,000 million Chilean pesos monthly in telephone top-up products.

Go to Pincenter site
---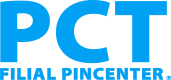 PCT SpA, a subsidiary of Pincenter, is responsible for the distribution of lottery and betting games through Host-to-Host connection in prominent chains such as Jumbo, Santa Isabel, Unimarc, OK Market, Mayorista 10, Alvi, Bigger, Lider, Ekono, and Sodimac.
---

Red Fácil provides transactional solutions for mobile phone top-ups, prepaid television, landline telephony, and mobile broadband. Red Fácil's services are available through various channels - web portals, point-of-sale (POS) systems, interactive voice response (IVR), and USSD (Unstructured Supplementary Service Data). We employ a variety of payment methods to ensure user convenience.